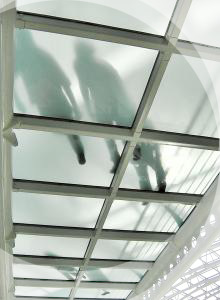 About Us
A unique blend of real business understanding, creative thinking and cutting edge technologies
We specialize in strategic banking, insurance, brokerage, credit, electronic bill presentment and payment (EBPP) and compensation solutions. Our delivery models are scalable to handle projects of any size including very large projects handling high transaction volumes.
We work in partnership with our customers, integrating the latest technologies into their legacy structure to deliver enterprise solutions. Our specialists have been involved in architecting, integrating and implementing some of the most exciting, innovative and technically challenging enterprise solutions for more than 15 years.
We deliver to web channels - web browsers, web phones, PDAs, etc. When web and wireless was first becoming a reality in the mid 1990's, we developed one of the first on-line stock trading solutions using web phones.
We were involved in architecting the entire Internet platform of a major bank. It now handles 40 million transactions per month. As part of this implementation, we achieved another "first". We implemented the first OFX (Open Financial Exchange) solution allowing customers to download their financial information from the bank to popular financial software packages such as Quicken and Microsoft Money.
We developed a major electronic bill presentment and payment system (EBPP). It now handles 50 million bills per month.
Computer Telephony Integration (CTI) and Interactive Voice Response (IVR) systems provided some of the first interfaces to legacy systems. Our customers were using their telephones to perform on-line banking transactions, shop and make inquiries back in the 1980s when technology was first available to enable this.
We have the business domain knowledge, systems architecture experience, tools and methodologies to ensure that your business stakeholders get the technological solution they require.
Our specialists have a wealth of business, technical and creative experience. We bridge the gap that often occurs between the Business side and the Information Technology side. We work with all stakeholders to completely define their requirements, then use our structured methodology to ensure the solution delivered is the one required.
We use the right combination of "off the shelf" components with customization to enable faster and more efficient deployment. Integration can be a huge part of implementation and this can be reduced dramatically with these new technologies. Our solutions are flexible, scalable and open source.
Our fast track approach to development integrates our customer's existing, disparate systems with our modules and processes. Rapid implementation followed by gradual deployment of additional functionality enables them to achieve the maximum benefit as quickly as possible, then continue to meet their ongoing, evolving business requirements.
Our goal is simple. To become the preferred technology partner to our customers on the leading edge of technology. We apply the latest, cutting-edge technological solutions to solve their real life business problems and enable them to achieve the maximum ROI.
:: To request Application Portfolio (PDF Format)
please contact us.