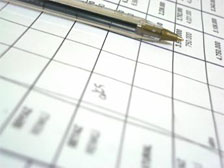 Solutions > Sales Compensation
Performance based compensation is being raised to a strategic role in world class enterprises. Motivating performance to ensure alignment with corporate goals is a critical component of bottom-line success.
At the same time, relationships are becoming increasingly complex with inside and outside sales channels, third party relationships, strategic alliances and all the other stakeholders your organization relies on. Compensation becomes more complex, making it more challenging for the organization to put the right plan in place for each and then ensure that they are rewarded in a timely and accurate manner.
Our compensation automation solutions are flexible and scalable, taking into account the complexities of the variable compensation requirements of your varied stakeholders. They provide you with the tools to manage business changes, model new plans and programs and communicate results throughout the organization:
:: Within each organization, set up sales compensation plans including eligibility, base salary, territory, guarantee, commission, sales credits, split sales, bonus, draw, expenses, termination, changes, limited rights, effective date, etc.
:: Continually analyze and verify the effectiveness of the plan with executive level drill down, ad hoc reporting and comprehensive analysis tools.
:: Comprehensive reports include:
· Total cost of sales
· Incentive cost summary by area and region
· Payroll
· Ranking
· Accrual
Putting the best plan in place and then tracking that plan to ensure it yields the anticipated results will enable you to strengthen your customer relationships and gain higher levels of performance and productivity from employees, channels and partners. Our compensation solutions provide you with the tools to reward behaviours that are aligned with the strategic goals of your organization.