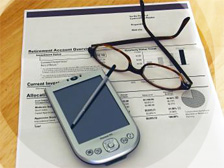 Solutions
Banking/Brokerage
Provide your clients with the ability to access their accounts to do financial transactions in the manner that suits them best. Enable them to access to their banking, credit and brokerage accounts through a secure Internet connection. more »
Insurance
Provide on-line policy status information, streamline your claims processing and utilize strategic data to provide better service to your existing policy holders and brokers while reducing costs.
eInsurance provides a proven, flexible, standards-based platform to e-enable your Insurance solutions. It scales easily to process high transaction volumes. more »
Electronic Bill Presentment
and Payment (EBPP)
Gain a substantial competitive edge by presenting documents online in a secure, private and reliable environment. Organizations use ePresentment to access customer account data and develop ways of presenting the data for viewing, analysis and modification online. more »
eStatementOffice
eStatementOffice provides a proven, scalable, standards-based platform with a low total cost of ownership to maximize customer relationships by providing online account information, self-service capabilities and targeted marketing. Strengthen your customer relationships, reduce costs and increase your revenue, while providing your agents with the convenience, control, and service they demand. more »
eStatementOffice (PDF format, 20 kB)
Sales Compensation
Performance based compensation is being raised to a strategic role in world class enterprises. Motivating performance to ensure alignment with corporate goals is a critical component of bottom-line success.
At the same time, relationships are becoming increasingly complex with inside and outside sales channels, third party relationships, strategic alliances and all the other stakeholders your organization relies on. Compensation becomes more complex, making it more challenging for the organization to put the right plan in place for each and then ensure that they are rewarded in a timely and accurate manner. more »
Fast Track Development Process
Our fast track approach to development integrates your existing, disparate systems with our modules and processes.
Our application modules are designed with front end processes i.e. rules engines to integrate with your existing legacy structure. Integration can be a huge part of implementation and our business logic components enable you to configure business rules, input and output data field structures, etc. more »