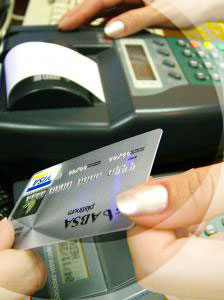 Solutions > Electronic Bill
Presentment and Payment
(EBPP)
Gain a substantial competitive edge by presenting documents online in a secure, private and reliable environment. Organizations use ePresentment to access customer account data and develop ways of presenting the data for viewing, analysis and modification online.
Electronic presentment is your competitive weapon to reduce costs and differentiate your business:
· Real time, up to the minute account information can be available at any time.
· Provide value-add services such as updated product or competitive information.
· Provide historical data. View, analyze, and get details for current and past statements.
· Provide personalized statement and service delivery.
· Build loyalty and strengthen relationships.
· Flexible email notification support provides timely notification of any activity in the process.
· Simplify the dispute resolution and approval process by providing timely resolution to queries and disputes. Your customer service representatives have access to the same information and see exactly what your callers are seeing.
· Substantially lower production costs by eliminating printing, postage and costs in maintaining the business process.
· Improve your ability to gather vital customer data.
ePresentment scales easily to handle high transaction volumes. It provides a cost-effective growth path to grow with you as your needs evolve. It provides the flexibility to enable you to implement the solution in the manner that conforms to your current business processes and map them into an electronic document management office.
· Enterprise-class, scalable, high performance architecture supports millions of complex accounts and thousands of concurrent users.
· Multiple delivery channels can be made available. Web, email, interactive voice response (IVR) applications, personal digital assistants (PDAs) and interactive web phones all share the same business logic for a consistent customer experience across all delivery channels.
· Requires no changes to legacy systems.
· Changes to business logic can be made quickly without coding, using the flexible, integrated business rules engine.
· Open standards platform makes it easy to map integration to existing legacy systems.
· Integrates with existing e-commerce applications to create a seamless customer experience.
· Modular structure means applications can be added as needed.
· Accelerates time to market and minimizes total cost of ownership.
· Single sign on for multiple applications.
The open architecture design ensures the ability to leverage all of the sophisticated application management tools, enterprise-class performance, scalability, portability, and easy extensibility this environment provides. It speeds implementation, eases integration with existing corporate standards and provides the widest possible distribution of documents.